Available Female JRT puppies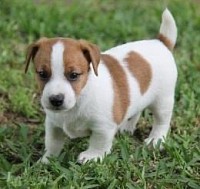 Available female Jack Russell Terrier puppies are pictured here. 
Your choice may be reserved with a $250 nonrefundable deposit. Reserved puppies will be moved to the "reserved females" page. 
Waiting on the arrival of May puppies!
$1250- $250 deposit to hold and $1000 due at pickup. 
Additional pictures of each puppy may be seen on our Facebook page...
Available Male JRT Puppies