Available Female JRT puppies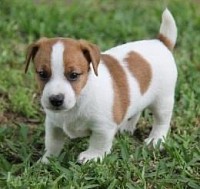 Available female Jack Russell Terrier puppies are pictured here. 
Your choice may be reserved with a $250 nonrefundable deposit. Reserved puppies will be moved to the "reserved females" page. 
All females are reserved. Waiting on Spring 2021 litters!!
We hope to have both smooth coats and broken/rough coats available. Stay tuned for updates!
Additional pictures of each puppy may be seen on our Facebook page...
Available Male JRT Puppies