Planned Litters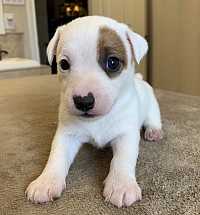 We have puppies on the way!
We are expecting 2 shortie litters! One will be broken/rough coat and the other will be smooth coat. Both due in October.
Now taking $250 nonrefundable deposits for our waiting list. 
Please call or text us at (682) 597-4128 to begin the process of reserving your puppy.